Set Your Resolve for Adventure
Choose TreeRush Gift Cards!
Want to contribute toward the making of an Adventure Habit? A TreeRush Gift Cards offer the flexibility of providing a contribution toward an outing or a exact number of tickets. 
🌳 Take your workout outside! Everyone needs a dose of fresh air fun!
🌳 Mix up your routine! Ditch the same-old-same-old exercise regime!
🌳 Plan a rewarding fun for your family.
🌳 Spark a workout commitment for your exercise group!
🌳 Cards can be purchased for $5 or more.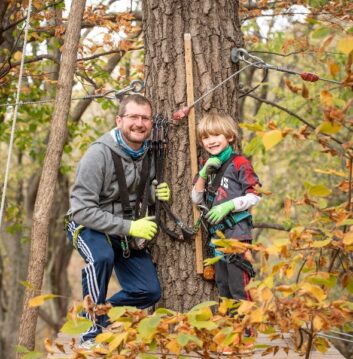 Season Passes: The Drop-Everything-and-Go-anytime Ticket to Fun!
With a season pass, you can adventure out whenever the mood strikes. In addition, passes provide the following perks:
🎄 Unlimited Admission to TreeRush Adventures for the pass holder;
🎄 Easily reserve climbs online whenever the park is open with no blackout times;
🎄 Get 50% Off 4 General Admission tickets so a friends can share the fun with you;
🎄 Get 30% Off any TreeRush merchandise;
🎄 Bypass the Equipment Briefing (Normal Rules Apply).
Choose from the Options Below: