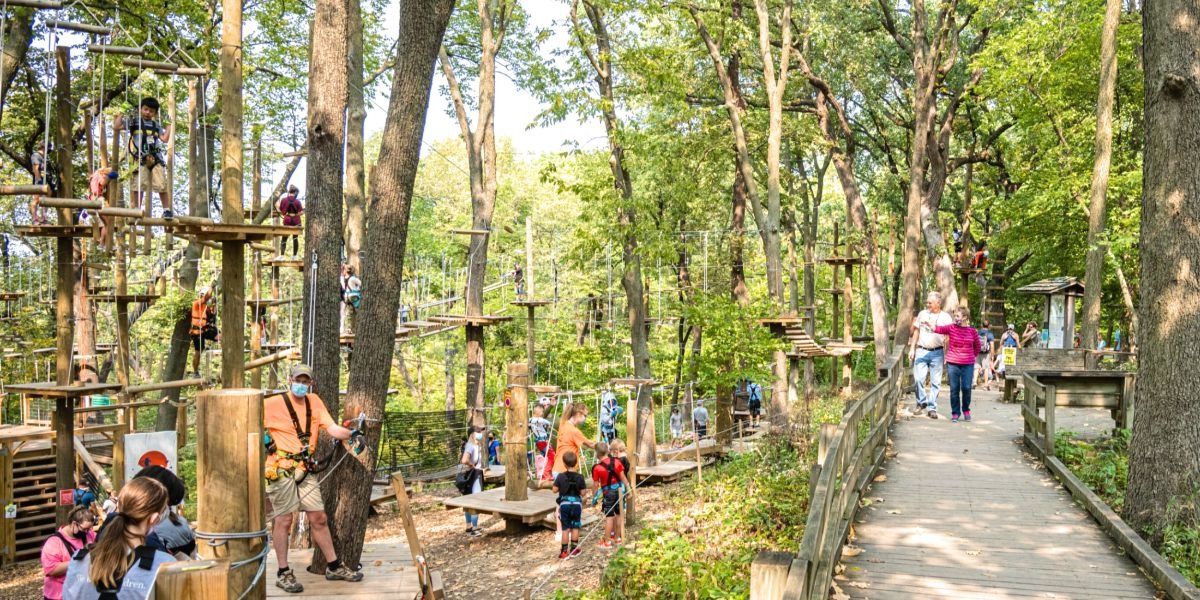 Job Opportunities
Hiring Now For the 2022 Season!
If you thrive on an exciting and dynamic team, love the outdoors, and enjoy helping others do cool stuff,
TreeRush Adventures just might be the
best

job you'll ever have!

Looking for a seasonal position with the potential for year-round employment?
TreeRush seeks positive, flexible, hard-working team members who value safety, service and smiles for positions that begin in March. Our Park Monitors provide climbing instruction as well as guest assistance and support during their adventure. Monitors are the eyes and ears of our park. Our Park Hosts provide friendly service while taking reservations and helping guests check-in for fun.
Click to check out the full position descriptions for Park Monitor and Park Host.
Take your First Step Toward Workplace Fun!
Send your resume to [email protected] to schedule an interview!
Got questions about TreeRush employment?
Please contact Cristine Fisher:
[email protected]
402-316-7228