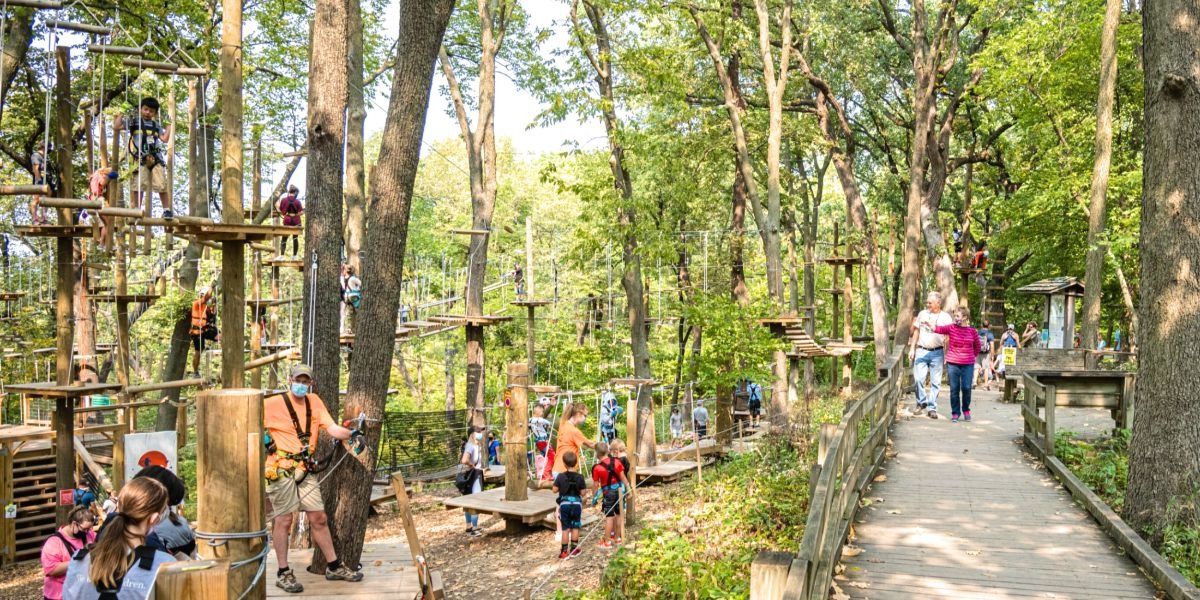 HOURS
General Admission:
May 1st – May 22nd Open Friday, Saturday, and Sunday 10 am-8pm (Last Climb 6:15p)
(Private Climbs now available! Special rates for groups of 20 or more! Call to reserve!)
Park Operations are weather permitting
dictated by temperature and precipitation.
Group Admission:
Reserve for Groups of 20+ in our "off season". Call 402-316-7038 for info.
Private Guided Group Adventures:
Want to schedule "Tree Time" when the park is closed to general admission? Book an exclusive tour with your family, friends or special group of up to 12 people. Click to learn more!
Our Guest Services Office is open daily 10 to 4.
the health and safety of our community is our top priority. Click Below to Learn about treeRush Procedures in response to Covid-19.