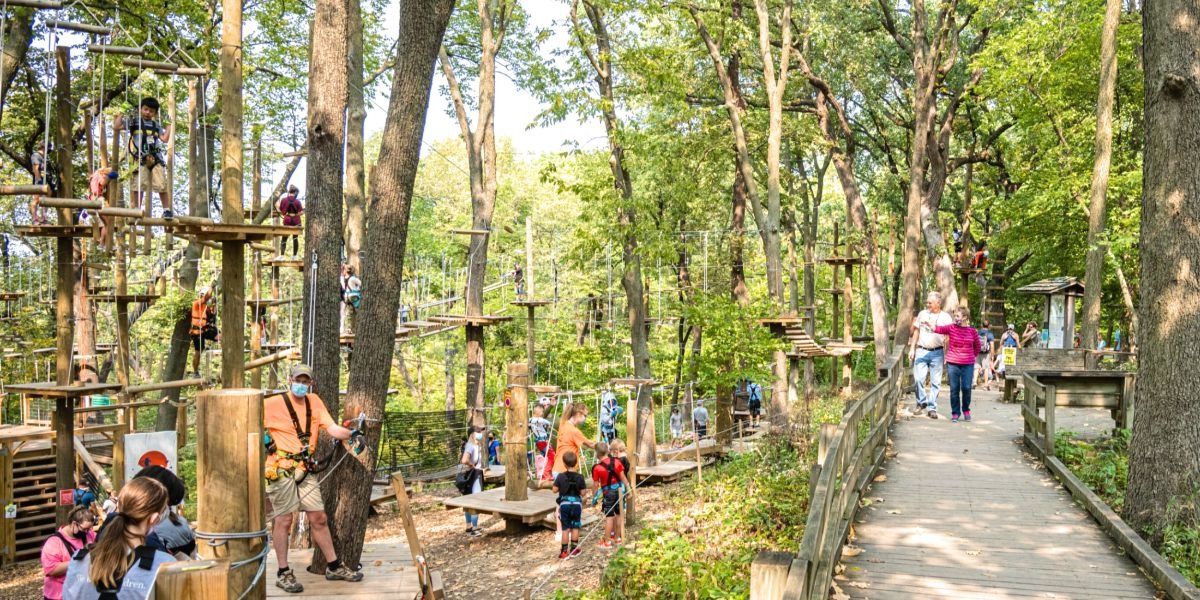 Every Tues, Wed & Thurs Evening
Climbers get a shorter climb time (2 Hours) with this option.
Save Big $$$$$.
Our lights turn on at dusk each evening! It's a perfect "try us" ticket for ages 7 to adult.
Be aware that we begin to close our most difficult trails 35 minutes prior to closing, so guests may not be able to access all 8 courses with the purchase of a "Try-It" ticket.
Gloves are required.  We sell special TreeRush Climbing Gloves ($5), or bring your own (gardening style gloves work great).