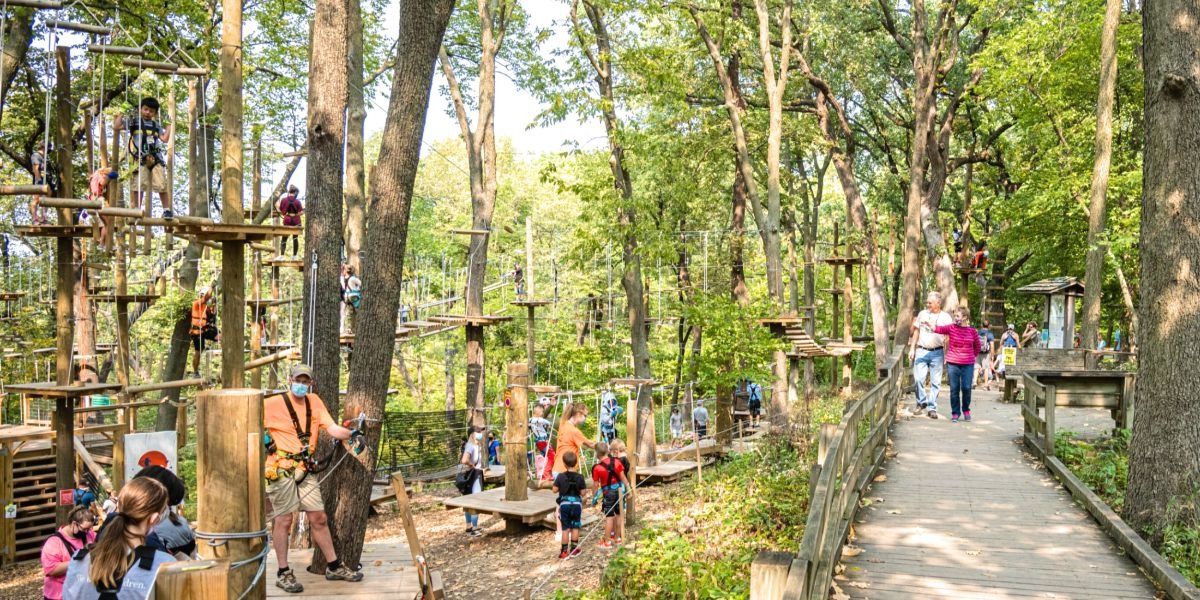 What clothing should I wear?
Wear well-fitting clothing that won't hang loose or get tangled in cables or ropes.
Gloves are required for climbing and ziplining (gardening gloves work fine). You can bring your own gloves or purchase some from us.
We advise tying back long hair and removing all jewelry. Sneakers or hiking shoes are recommended.
Flip-flops, sandals, CROCS, and open-toed/open-heeled shoes are not acceptable.