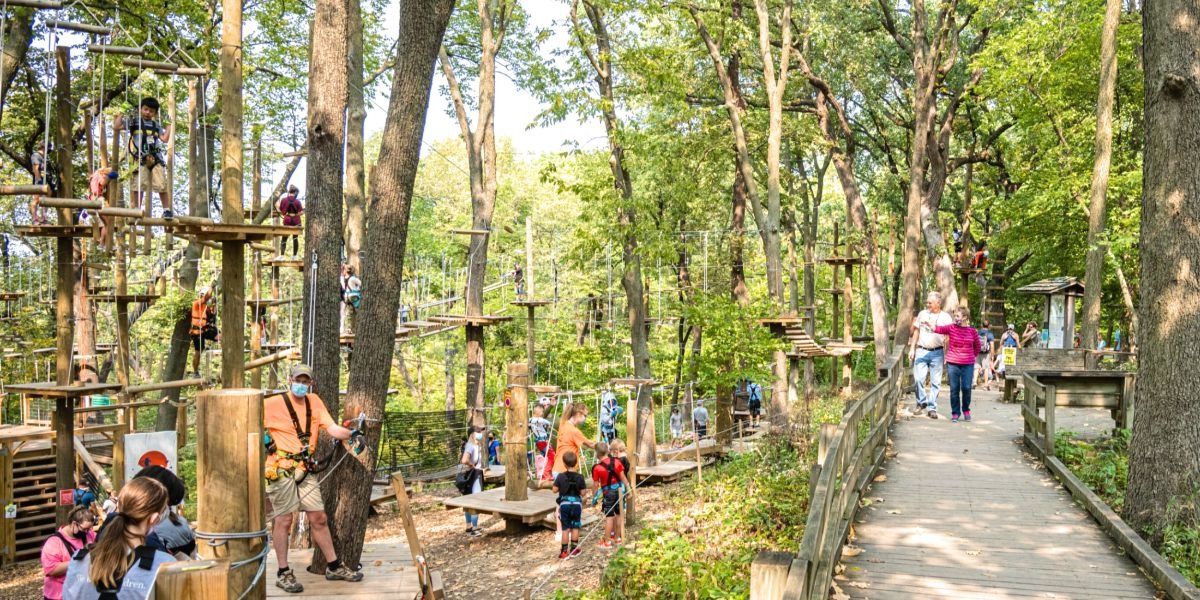 Adventure Books for Young Adults & Adults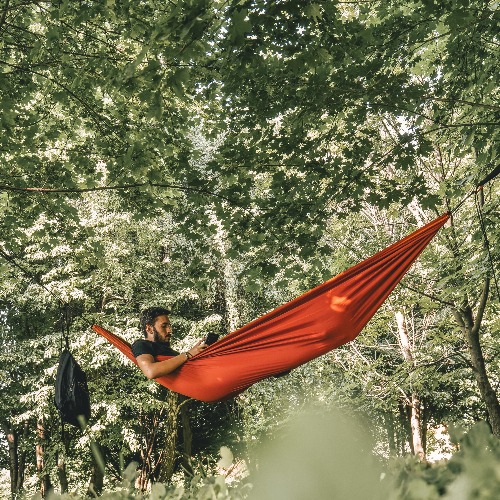 At TreeRush Adventures, we thrive on sharing outdoor adventures as much as we love physical activity. We live for experiences that dare us to be bold, challenge our strength and press our endurance. We prod ourselves every day to adopt this "adventure mindset" as we take on new coronavirus-related challenges. But doing this can be taxing. Even grocery shopping requires strategic planning. Now more than ever, it's fun to escape into adventure books.
With this in mind and with a desire to support local businesses, we set out to find the best adventure books for young adults and adults (see our blog for kids and young teens). We also identified ways to get books fast and easy. To do this, we reached out to The Bookworm and Jackson Street Booksellers, local independent booksellers dedicated to helping us exercise our brains. We like these local shops. They usually allow us to pull a book from the shelves, fan it's pages to smell the ink, and spot-read a few paragraphs before buying. With Covid-19, these booksellers have changed their approach to easily get books into our hands with personal service.
With this show of personal service, team members from The Bookworm and Jackson Street Booksellers suggest these titles for adventure lovers of all ages. We hope you love them.
Adventure Books for Older Teens and Young Adults
Fantasy:
Fire and Hemlock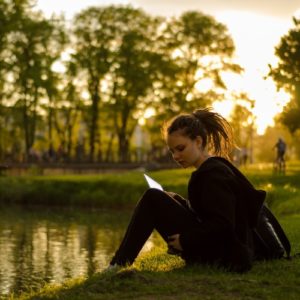 – by Dyiana Wynn Jones
Polly Whittaker demonstrates an unstoppable will to understand why her memories are changing. One set of memories is "boringly normal" and the other set involves a mysterious musician named Thomas Lynn. She realizes someone is trying to make her forget Tom and that his life is "at supernatural risk."
"Fire and Hemlock is fantasy filled with sorcery and intrigue, magic and mystery – and a most unusual and satisfying love story." – The Bookworm website
Futuristic survival:
If you want a fight to death in a lush natural landscape this book is it. Hunger Games takes place in a future time, where districts exist to support the Capitol – where residents live in excess. To maintain control, the Capitol holds annual battles between children chosen from the districts. Katniss Everdeen emerges as a contender from one of these districts. This adventure book was made into a movie and is the first in a series. Read the series and you'll be ready for the upcoming release of Ballad of Songbirds and Snakes.
mystery:
Stevie Bell attends Ellingham Academy, established by a tycoon in the 1920s as "a place where learning is a game." But for the school's founder, the game became deadly. His wife and daughter were kidnapped by a murder who used the pseudonym "Truly, Devious." The cold case fascinates Bell, who tries to solve it. (cruisepassenger.com.au) In the middle of her investigation, "Truly, Devious" strikes again. Now, two mysteries require attention and they are told over the course of three books.
mEdieval adventure:
16-year-old Tiuri receives a secret mission the night before he is to be knighted. While Tiuri settles in for a quiet night of contemplation before the ceremony, he receives a desperate request to deliver a message for the king. Hannah Amrollahi of Bookworm Books says this book is completely different and a whole lot better than a Netflix production based on it.
"Tiuri's journey will take him through dark, menacing forests, across treacherous rivers, to sinister castles and strange cities. He will encounter evil enemies who would kill to get the letter, but also the best of friends in the most unexpected places." The Bookworm website
survival:
Quill and his friends embark on a rite of passage to an inhospitable sea stac – a barren rock at the edge of the ocean. At the start, the trip is just like summer trips they've always taken to these cliffs. They expect to hunt birds and collect eggs before catching a ride back to the mainland. This time, when they're ready to go home, their ride doesn't arrive.
"This is an extraordinary story of fortitude, endurance, tragedy and survival, set against an unforgettable backdrop of savage beauty." The Bookworm website 
Adults Need Adventure BookS, Too

Fiction:
A saga that follows the Greenwood family's life near West Coast wilderness from 1934 to 2038. At the center of every generation is trees and the sustenance they provide.
"This is a sweeping arboreal saga full of blood, greed, heart, and humanity. Greenwood will fell readers worldwide." – Bex Peterson, Bloomsbury Books, Ashland, OR
The Overstory won the 2019 Pulitzer Prize in Fiction and is described as the kind of book that changes people. In the book, the lives of trees and the lives of people are layered and intertwined in ingenious ways.
"An ingeniously structured narrative that branches and canopies like the trees at the core of the story whose wonder and connectivity echo those of the humans living amongst them." – Citation from the Pulitzer Prize of Fiction
Essays:
Classic Krakauer: Essays on Wilderness and Risk – by Jon Krakauer
Most are familiar with Krakauer's adventures Into the Wild and Into Thin Air. In this publication, Krakauer's 10 essays cover a range of quirky topics. In addition, the book solidifies his place as one of the great adventure writer/journalist of our time.
"Jon Krakauer has made a name for himself by writing about impassioned individuals and the incredible lengths to which they go in pursuit of their goals – San Jose Mercury News
Nonfiction:
Finkel's book pulses with energy as he tells the tale of Christopher Knight, a man who lives in the woods of Maine for 27 years. During that time, he survives on what he finds in nature and the loot he takes from forest cabins. Many reviewers say they couldn't put this book down.
"(Knight's) story will speak to anyone who has ever walked through the wilderness and considered, even for a moment, whether ever to leave." – Field & Stream
"When a shattered kayak and camping gear are found on an uninhabited island in the Pacific Northwest, they reignite a mystery surrounding a shocking act of protest. Five months earlier, logger-turned-activist Grant Hadwin had plunged naked into a river in British Columbia's Queen Charlotte Islands, towing a chainsaw. When his night's work was done, a unique Sitka spruce, 165 feet tall and covered with luminous golden needles, teetered on its stump. Two days later it fell." – Goodreads
"One of my favorite accounts of man and the natural world…. Vaillant does a superb job weaving the history of the logging industry into this tale of Native Americans and one white man who seemed to push himself over the edge. If you like books such as Into the Wild, don't miss this one. Just and extraordinary read." J.K. Grice, Goodreads
NATURE:
Preston unspools a narrative about the redwood trees of California – the largest and tallest of all the world's organisms – and the people who look for them, climb them and study them.
"I was truly sad when this book ended…I wanted more. A great mix of information about the trees themselves (fascinating) and the stories of the people who explored their canopies (equally gripping). Inspirational to say the least. Other worldly at times. It just made me want to be up in a tree – I'll be taking a course in branch walking as soon as I can!!" – Ashley Lehman, Goodreads
We hope this reading list provides options for reading adventures on your couch or on your porch swing. We also hope these books inspire you and that we'll see you in the forest soon! 
Resources for Reading Adventures
We'd like to encourage you to shop locally for reading adventures. Find information for the two local independent booksellers that contributed to this post below.  Was stuck at 110kg +/-1kg for 3 months with no more loss. Doctor prescribed me Phentermine and noticed immediate appetite suppression and continued diet and work out plan https://dodgecityksdental.com/patient-resources/phentermine/
Located in Loveland Centre at 2501 South 90th Street in Omaha, is open Monday – Friday from 9am – 6pm and Sunday from 12 – 4pm. Call in orders and pay over the phone. After doing this you can, drive to the store, pull up to the curb and unlock your trunk. The Bookworm staff will bring your bundle of books. If you're not up to driving, The Bookworm delivers to many metro area zip codes and offers a shipping discount. (402) 392-2877
Located in Omaha's Old Market at 1119 Jackson Street, is open Monday – Thursday from 11am – 6pm and Friday – Saturday from 11am – 7pm. The shop specializes in used, rare and out of print books, but Jackson Street can order newer books. These days, three visitors at a time can still wander Jackson Street's maze of towering bookshelves. Book lovers also can browse the store's collections online, order online and have books delivered. Alternatively, the shop takes call-in your orders and provides curbside pick-up.  (402)341-2664
If you are interested in additional adventure book ideas, check out the picks in a post from Outside Magazine's editors in "The Media We're Consuming During Social Distancing." The post includes additional adventure book suggestions along with movies, podcasts and games for outdoor lovers.
Check out additional TreeRush blog posts by clicking here. 
Man Reading in Hammock Photo by Kornél Máhl on Unsplash
Woman Reading by Pond Photo by Vadim Fomenok on Unsplash
Man Elevated while Reading Photo by Varun Gaba on Unsplash
Post written by Kema Geroux