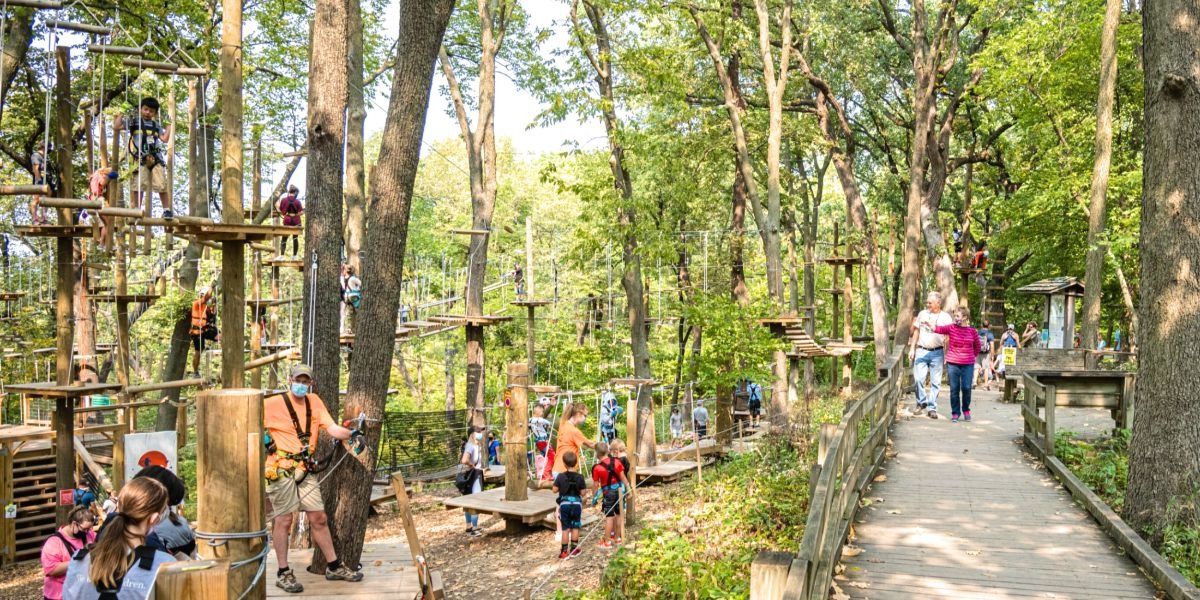 Father's Day Adventures – Everyday!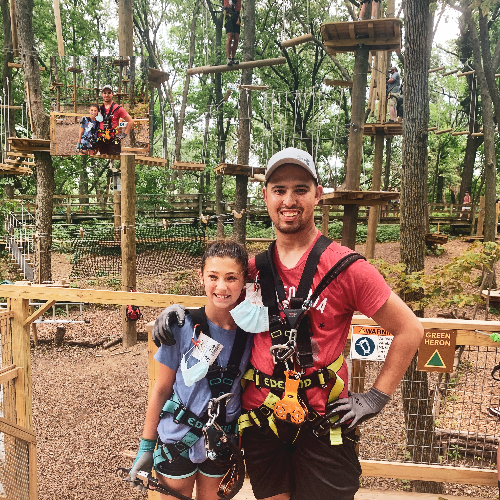 Father's Day is a great excuse for a Dadventure. But honestly, kids, Dads have fun at TreeRush Adventures everyday.
Father's Day Fun
On Father's Day 2020, TreeRush offered baseball caps, pocket knives and other swag to every dad who came for a climb. It was great for kids. They were able to share an amazing adventure with their dads and didn't have to shop for a little something to help him remember their time together. The forest was filled with hollers of excitement and spontaneous laughter! And the kids had fun, too. We captured a few memories of our day.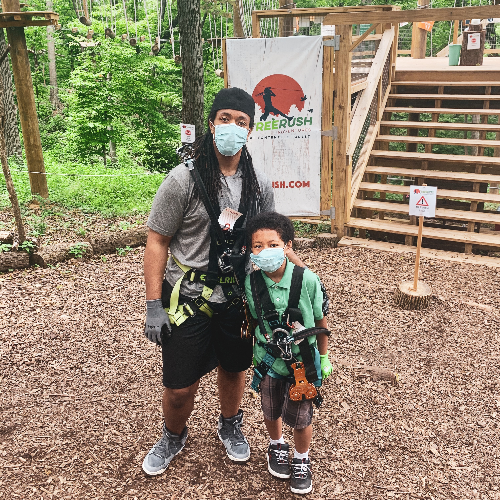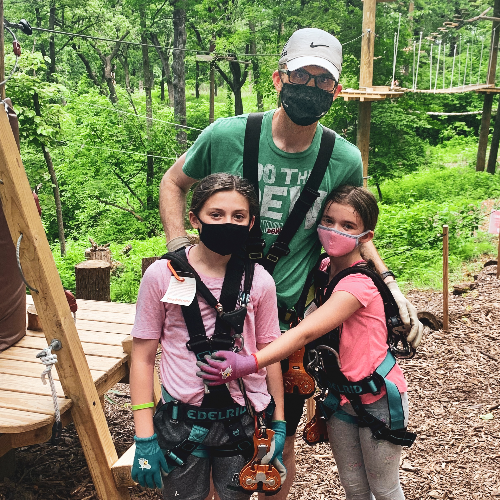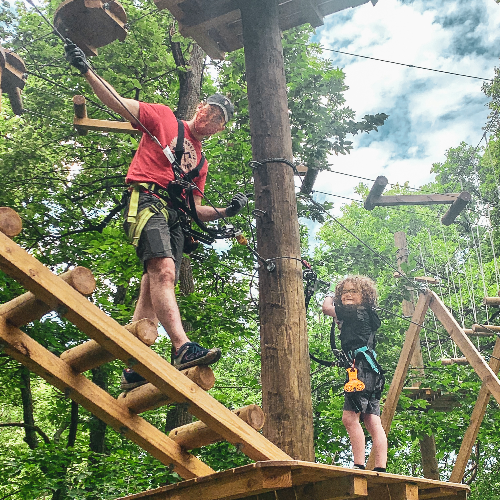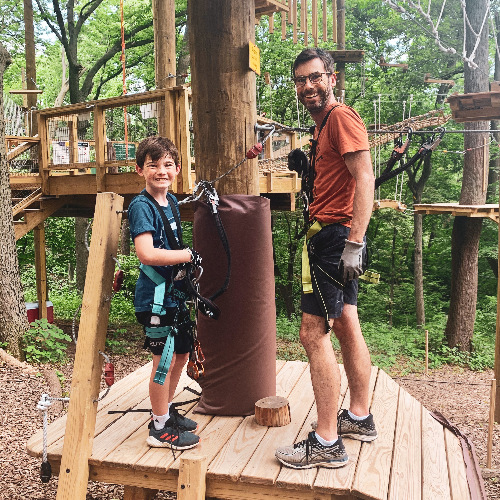 Make Your Dad's Day with a trip to TreeRush
TreeRush Adventures provides climbing and zip lining fun for ages 4 and up. In our main park, seven trails take off from the main tree platform and span through the treetops. Color coded signs indicate the degree of challenge each trail offers. Yellow trails are easiest are great for kids as young as seven. Nervous dads also take these trails to get used to their climbing equipment while reaching heights of 12 feet above the ground. After Yellow trails, Green trails provide an increased level of challenge. Once on blue trails, climbers further test their balance, stamina,  strength and endurance. Nighthawk – the Black Diamond trail – is intensely challenging and offers older kids and adults an opportunity to view the park from 55-foot heights.
KidRush Park introduces climbing adventures to children ages 4 – 6. Many of the challenges are similar to those found in the main park, but they built to scale for small bodies. These trails also are low enough to the ground so that Dad or Mom can offer help if necessary.
Whichever park you choose to climb, kids and dads (and moms) will have an amazing day at TreeRush Adventures!
Click here to learn about current Special Events and Promotions at TreeRush Adventures.
Click here to discover insights from Oh My! Omaha.