New for 2021:
Night ClimbinG!
When the Sun Goes Down… the Lights Glow Up.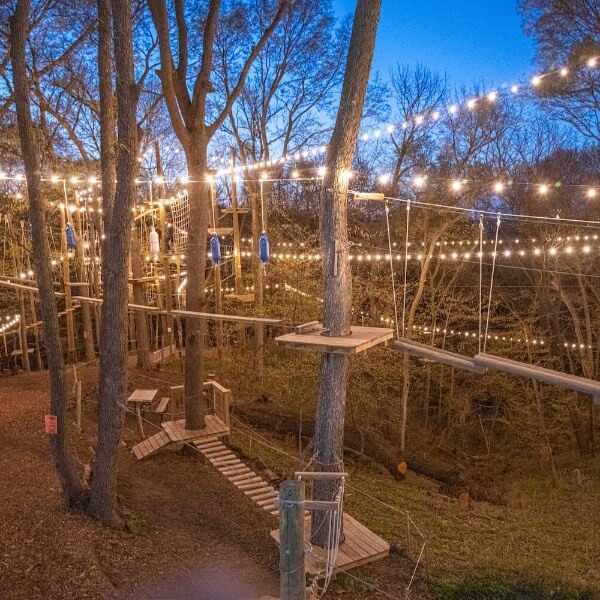 Beginning Saturday, May 22 TreeRush will offer night climbing under the glow of lights suspended over the seven aerial trails in our main park. 
Night Climb ticket sales begin daily at 7pm. You'll start your adventure in daylight and climb through the evening golden period. When the sun sets, watch TreeRush transform into a glittering fairy land.
You'll want to experience our new Night Climbs.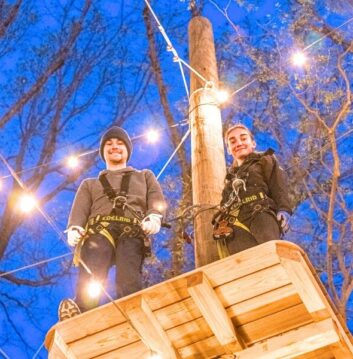 TreeRush closes at 10pm during the summer and "Night Climb" tickets will replace our "Last Call" tickets. The length of your climbing adventure will depend upon your reservation start time. Our most difficult trails begin to close at about 9:15pm.