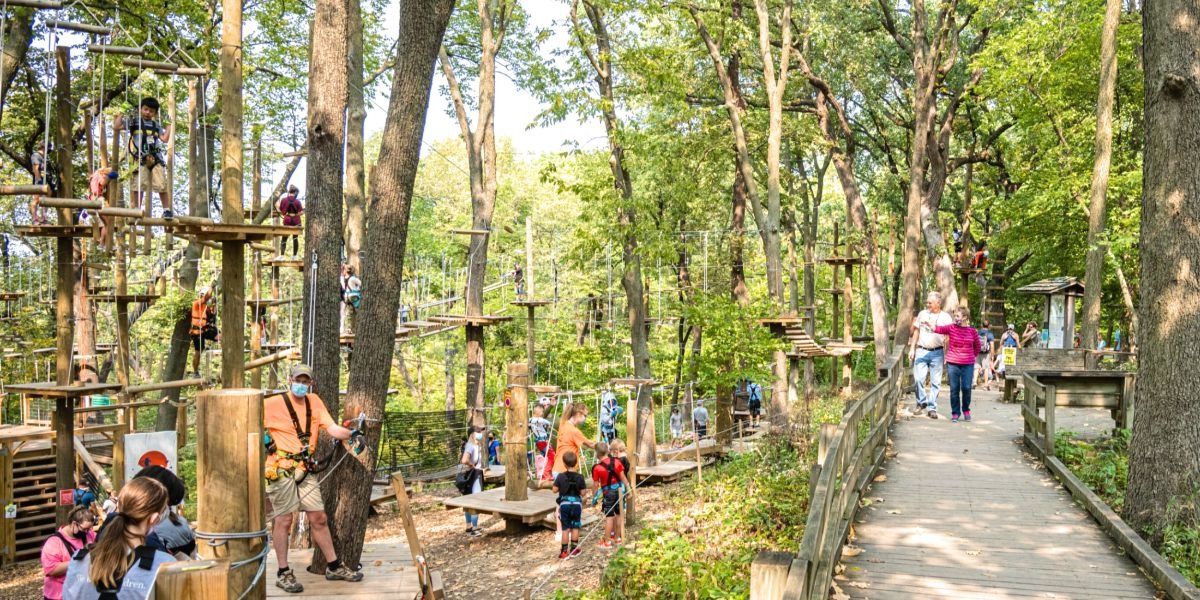 Top Five Reasons to Feel the Rush at TreeRush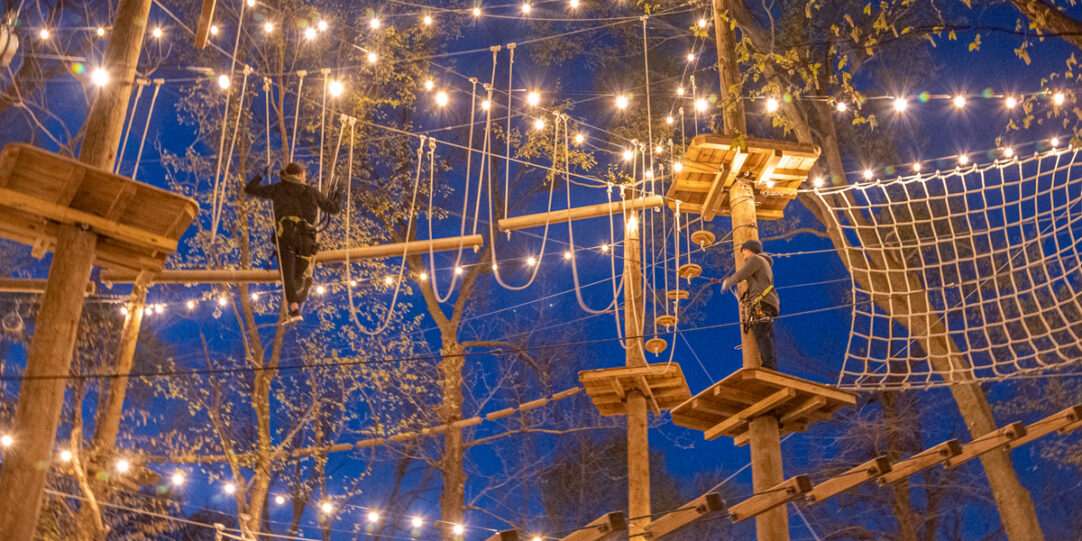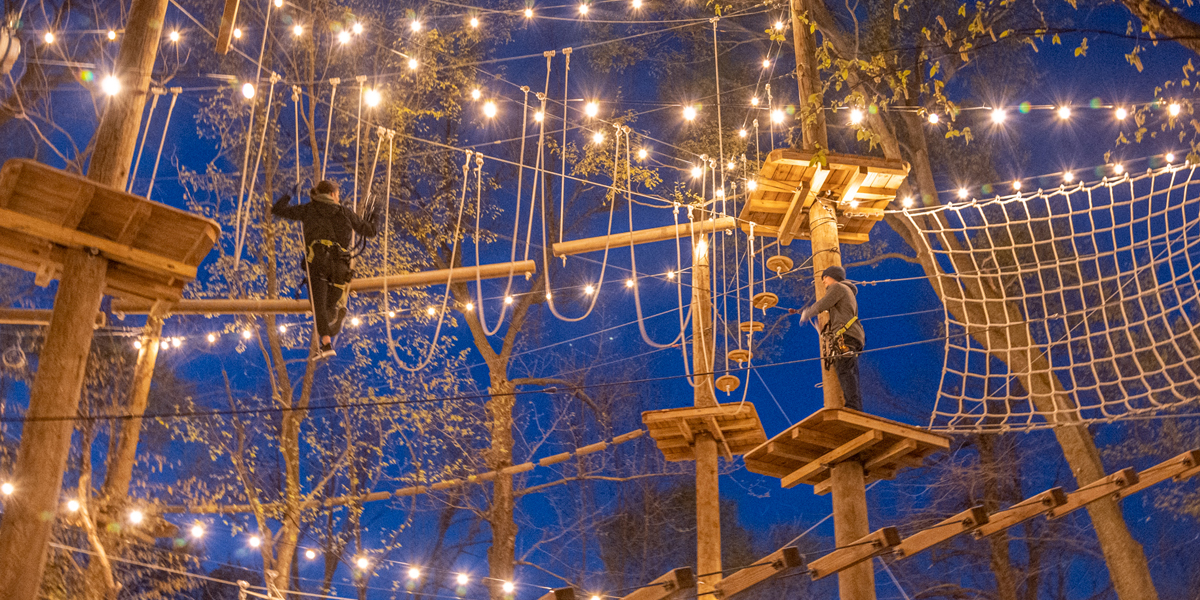 With so many solid reasons to "Experience the Rush" at TreeRush Adventures at Fontenelle Forest, it's difficult to pinpoint the Top Five. But our guests say these these are the best things about Nebraska's largest aerial adventure park:
Reason 1: Full-on Family Fun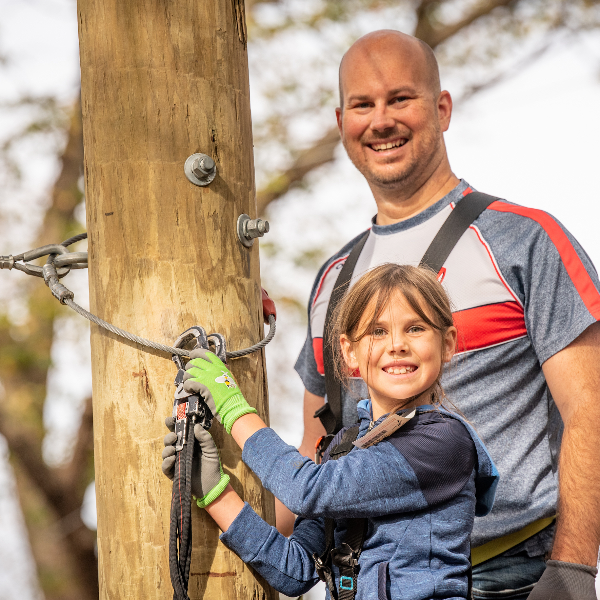 Seven trails with more than 100 unique challenges (including 10 zip lines) offer excitement to ages 7 – Adult! These challenges in our main park span the treetops between 12 and 55 feet above the forest floor and are made of rope, cable and wood. Use ballance, stamina, strength (and a little courage) as you tackle quirky bridges, taught cables, wooden tunnels and other aerial surprises. Trails are color-coded by the degree of challenge they offer. There's something for everyone – beginner to expert! Discover More…
Reason 2: KidRush Adventures for Young climbers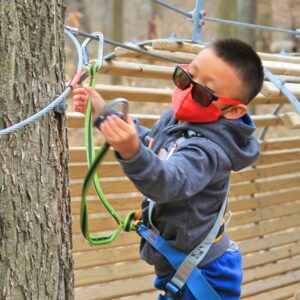 Pint-sized thrill-seekers ages 4 – 6 experience the joy of physical accomplishment with help from parents. Two trails are similar to those provided to "big kids," but they are built to scale for smaller bodies and are just a few feet off the ground. Discover More…
REason 3: New Night Climbing in 2021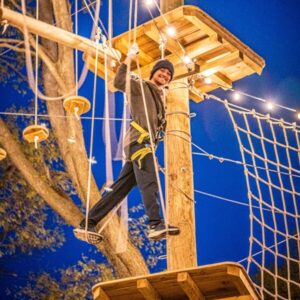 When the sun goes down, the glow comes up! Magical lighting transforms TreeRush Adventures into a glittering fairy land nightly beginning May 22. Night climbs are the perfect date night, friend escape or family outing for ages 7 – Adult. Discover More…
Reason 4: Experience Nature's Beauty from a unique perspective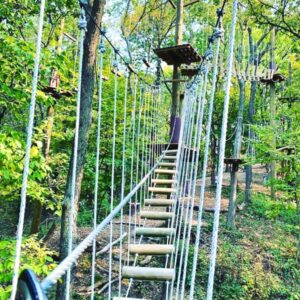 TreeRush Adventures spans six acres of old-growth woodland in Fontenelle Forest, located in Bellevue and just minutes from Omaha's Old Market. Listen to breezes rustle through the leafy forest canopy while you climb. From a squirrel's-eye view, you may spot wild turkeys, deer, hummingbirds and other forest critters. 
Reason 5: Unplug & unwind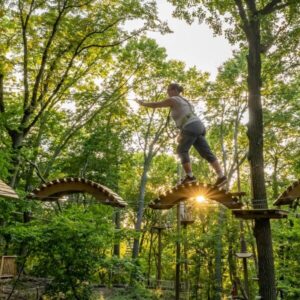 Break away from screens. Step away from the same-old-same-old. Recharge your personal batteries. Reconnect with the people you care about most and with the natural environment. You'll find challenges that thrill and empower. You'll create memories of a lifetime. Reserve Your Adventure.
Bonus Reason: This video is worth a Thousand Pictures